RAD Card on the Miracle Mile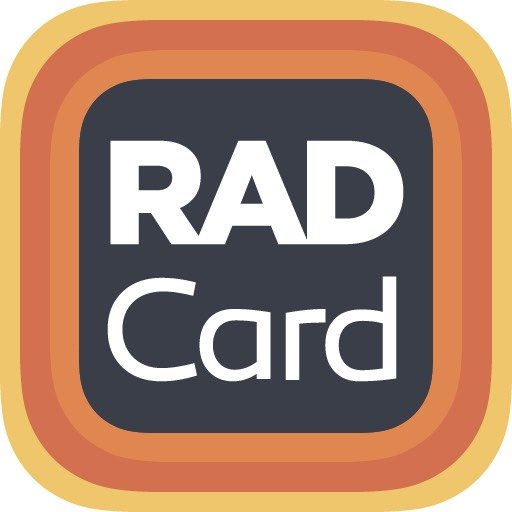 Coming soon….the SJC Board of Supervisors approved another round of funding. We will update as details become available!
The RAD Card is a local innovation using relief funds to boost our locally-owned small businesses by not only doubling your spending dollars but also by boosting shop-local traffic as the economy recovers from the pandemic.
Simply go to Google Play or the App Store and download RAD Card. Next, purchase your RAD Card in denominations of $25, $50, and up to $100 and watch the dollar-for-dollar match happen before your eyes. A $100 purchase means you will have $200 total to spend.
Download your RAD Card: ⁣https://www.theradcard.com
EAT
SHOP
LIVE
Midtown Creperie and Cafe
2319 Pacific Avenue
Stockton, CA 95204
With Garden Flair
2206 Pacific Avenue
Stockton, CA 95204
Moore's Martial Arts & Yoga Dojo
2024 Pacific Avenue
Stockton, CA 95204
Thai Me Up
2125 Pacific Avenue
Stockton, CA 95204
Stockton Art League
1902 Pacific Avenue
Stockton, CA 95204
StudioSix
175 West Pine Street
Stockton, CA 95204
FAT CITY Brew & BBQ
1740 Pacific Avenue
Stockton, CA 95204
Trendy Boutique
2318 Pacific Avenue
Stockton, CA 95204
Nail Lounge
2049 Pacific Avenue
Stockton, CA 95204
Whirlows
1926 Pacific Avenue
Stockton, CA 95204
Mr. Otto's Bookstore
2310 Pacific Avenue
Stockton, CA 95204
Tocco Divino Salon
2626 Pacific Avenue
Stockton, CA 95204
Go Falafel Greek Restaurant
236 W Alpine Avenue
Stockton, CA 95204
Bellissima Boutique
2230 Pacific Avenue
Stockton, CA 95204
Ulmerphoto
182 W. Adams street
Stockton, CA 95204
La Palma Mexican Cuisine
2301 Pacific Avenue
Stockton, CA
Green's Nutrition
1906 Pacific Avenue
Stockton, CA 95204
Mile Nutrition
209 Dorris Place
Stockton, CA 95204
Cocoro Bistro
2105 Pacific Avenue
Stockton, CA 95204
The Little Shop on The Mile
217 Dorris Place
Stockton, CA 95204
A List Nail Bar & Boutique
86 W. Castle Street
Stockton, CA 95204
El Chilango Chido
2535 Pacific Avenue
Stockton, CA 95204
Cena Luna
2106 Pacific Avenue
Stockton, CA 95204
True You Hot Yoga
2341 Pacific Avenue
Stockton, CA 95204
The Black Rabbit
2353 Pacific Ave #B
Stockton, CA 95204
Run Republic
2039 Pacific Avenue
Stockton, CA 95204
Majestic Barber Shop
2308 Pacific Avenue
Stockton, CA 95204
Manny's California Fresh Cafe
1612 Pacific Avenue
Stockton, CA 95204
N9NE
2018 Pacific Avenue
Stockton, CA 95204
Lathered Barbershop
235 Dorris Place
Stockton, CA 95204
The Lush Studio
2218 Pacific Avenue
Stockton, CA 95204
Avenue Coin Inc
2220 Pacific Avenue
Stockton, CA 95204
Cuppajo Coffee
2626 Pacific Avenue
Stockton, CA 95204
Sweet Life Boutique
2051 Pacific Avenue
Stockton, CA 95204
The Lush Studio
2218 Pacific Avenue
Stockton, CA 95204
Bills Music on the Mile
2312 Pacific Avenue
Stockton, CA 95204