NEWS UPDATE: August 31st, 2020 ~ On August 28, the Governor of California presented the "Blueprint for a Safer Economy," which is a tiered strategy to address the COVID-19 pandemic in California. On August 31, 2020, the San Joaquin County Public Health Officer updated the local order to adopt and implement the State Blueprint.
In alignment with Tier 1, the following sectors are permitted for "OUTDOOR operations only" until further notice:
Personal care services (nail salons, body waxing, massage, estheticians)
Museums, zoos, aquariums
Places of worship
Movie theaters
Gyms and fitness centers
Restaurants
Wineries
Family Entertainment Centers (e.g., bowling alleys, miniature golf, batting cages, and arcades)
Cardrooms, satellite wagering
Bars, pubs, brewpubs, and breweries may operate outdoors, only if they offer sit-down, outdoor meals.
In alignment with Tier 1, the following sectors are permitted to open for INDOOR operations with modifications:
Critical infrastructure
Hair salons and barbershops
All retail (25% maximum capacity)
Grocery Stores (50% maximum capacity)
Shopping centers (Malls, destination centers, swap meets, excluding food courts and common areas at a maximum 25% capacity)
Professional sports (without live audiences)
Click Here to read the full Order of the San Joaquin County Public Health Officer Implementing the August 28, 2020 Directives of the Governor of California and the California State Public Health Officer
NEWS UPDATE: August 28th, 2020 ~ On Friday, August 28, 2020, Governor Newsom announced a new plan for reopening. Counties are given a designation related to the risk of activity or business: Purple, Red, Orange, or Yellow. The color determines how businesses can operate in each county. Information, including the types of businesses and activities allowed in each county, is available on the State's website.
NEWS UPDATE: July 30th, 2020 ~ Temporary Outdoor Permits Now Available for Personal Care Services (Hair & Nail Salons, Barbershops, Body Waxing & Tattoo Parlors May Expand to Outdoor Areas with a Simple No-Cost Permit) The City of Stockton is now offering temporary outdoor permits so that personal care services such as hair salons, barbershops, body waxing and tattoo parlors may expand outdoors into City-owned public property, parking lots, or other outdoor spaces controlled by the business. Expanding outdoors allows businesses to deliver services and customers to access services, while complying with physical distancing, face coverings, hygiene, sanitation, and other public health requirements. This is made possible through a Local Emergency Order issued by the City allowing for outdoor services. For a permit application and list of requirements, please visit www.stocktonca.gov/CDD or call the Community Development Department at (209) 937-8561.
NEWS UPDATE: July 27th, 2020 ~ New Main Street USA Grant Program Available. The HartBeat of Main Street Grant Program will fund solutions that help small business owners respond and adapt to the COVID-19 pandemic, and also help to revitalize and strengthen older and historic downtown commercial districts. Grants of $5,000 to $15,000 will be awarded on a competitive and first-come, first-served basis. https://www.mainstreet.org/howwecanhelp/hartbeat
NEWS UPDATE: July 13th, 2020 ~ Effective Immediately the State of California has ordered Additional Closures for indoor business operations. San Joaquin County continues to be on the County Monitoring List. They have also expanded previous closures to the entire state. For more information visit: covid19.ca.gov/roadmap-counties/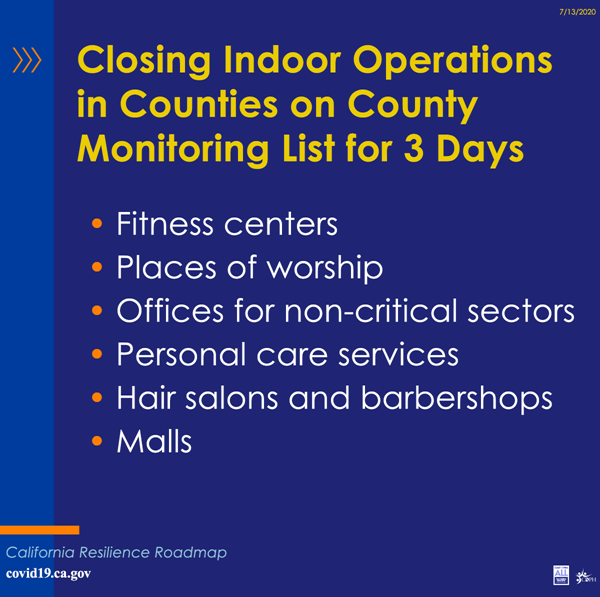 NEWS UPDATE: July 1st, 2020 ~ Dine-in service at restaurants suspended for three weeks. Due to the spike in county COVID cases, Governor Newsom ordered the closure of dine-in restaurants. Pickup/delivery and outdoor seating is permissible. See San Joaquin County amended stay-at-home order here. Reminder that the City of Stockton is authorizing expanded outdoor seating permits free of charge, see June 3rd update listed below.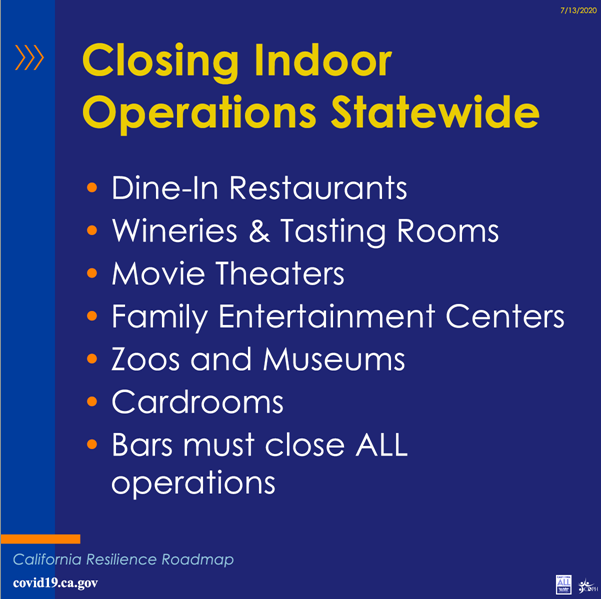 NEWS UPDATE: June 18, 2020 ~ Face coverings required in public spaces. Cloth face coverings or masks help reduce the spread of coronavirus especially when combined with physical distancing and frequent hand washing. Starting June 18, Californians must wear face coverings in common and public indoor spaces and outdoors when distancing is not possible. Learn more about the guidance and limited exceptions here.
NEWS UPDATE: June 16, 2020 ~ San Joaquin County revises Stay at Home Order to allow Gyms, Fitness Studios, Dance Studios and Gymnastics to open Weds June 17, 2020 following the State guidance. Guidelines for fitness studios.
NEWS UPDATE: June 4, 2020 ~ The U.S. Senate approved sweeping changes to the Small Business Administration's Paycheck Protection Program Wednesday evening, making the program's lending terms more favorable to restaurants, retailers and other businesses. The bipartisan bill titled the Paycheck Protection Program Flexibility Act of 2020, the legislation extends the eight-week period under which loan recipients can spend the PPP money while also addressing other details that have bedeviled small businesses in the hospitality realm. The bill now heads to President Donald Trump for his signature.
NEWS UPDATE: June 3, 2020 ~ Temporary Outdoor Dining Permits. The City of Stockton will begin issuing no cost Temporary Outdoor Dining Permits for restaurants that have space available to use public property and make use of City right-of-way. Requirements are listed in the permit Application and in the Local Emergency Order documents: Application for Temporary Outdoor Dining Permit, Local Emergency Order to provide for Temporary Outdoor Dining
NEWS UPDATE: June 1, 2020 ~ Small Business Assistance Grant Program. To mitigate the impact of COVID-19 on San Joaquin County small businesses and their employees, the County of San Joaquin has created a Small Business Assistance Grant Program. The objective of this program is to offer immediate financial assistance to small businesses located in the boundaries of San Joaquin County, in both the unincorporated and incorporated portions of the County, to address unfunded expenses resulting from impacts caused by the COVID-19 pandemic. The focus is reimbursement for COVID-19 related expenses realized. Click here for more information or to apply.
NEWS UPDATE: May 26, 2020 ~ Gov. Gavin Newsom on Tuesday issued guidance for some counties to take the lead on reopening California barbershops and hair salons that were shuttered during the coronavirus pandemic. Such establishments would be allowed to open with restrictions if and when public health officials make the call in those 47 counties Newsom designated. Nail salons were not included in the governor's new guidelines.
NEWS UPDATE: May 22, 2020 ~ Stockton Healthy Pledge Program Launched! The Miracle Mile is proud to be part of a group of local leaders in Stockton that have established an initiative to support businesses as they transition to recovery. Sign up today!
NEWS UPDATE: May 21, 2020 ~ San Joaquin County has been approved by the State to open further into stage 2. The excerpt from the approved county variance reads:
San Joaquin County intends to move through Stage 2 in its entirety beginning on Friday, May 22, 2020 conditioned on such businesses having implemented appropriate guidance as provided by the State and the County. This means that SJC will have reopened the following sectors in accordance with current State Stage 2 requirements:
Dine-In Restaurants (Other Amenities Like Bars Or Gaming Areas Are Not Permitted)
Retail Sector
Logistics Sector
Manufacturing Sector
Outdoor Museums & Open Gallery Spaces
Personal Services, Limited To: Car Washes, Pet Grooming, Tanning Facilities & Landscape/Gardening
Childcare Facilities
Office-Based Businesses (Telework Remains Strongly Encouraged)
Destination Retail, Including Shopping Malls & Swap Meets (With Restrictions)
In addition, as the State continues to add additional and specific lower-risk workplaces to Stage 2 listed here, San Joaquin County will allow those potential additional businesses to re-open as well. San Joaquin County has a clear understanding that counties are not allowed to move into Stage 3 activities at this time. San Joaquin County staff will work through our various community networks and via social media to share this plan with Stage 2 businesses that are attempting to reopening. Reopening of Stage 2 business activities is strictly contingent upon their readiness to implement and comply with sector specific guidance and no Stage 3 sectors or businesses or activities will be allowed to reopen in San Joaquin County under this variance.
NEWS UPDATE: May 12, 2020 ~ The governors office announced today that local health jurisdictions that meet the criteria set forth by the California Department of Public Health and follow the process in the county guidance may move through Stage 2 of the resilience roadmap and reopen more businesses before the State as a whole. Having met the criteria, some sectors, businesses, establishments or activities qualify to reopen in counties approved by the state only. To keep updated if San Joaquin county has met the required criteria you can check this website.
NEWS UPDATE: May 8, 2020 ~ San Joaquin County Office of Emergency Services updated the stay at home order Friday, May 8, 2020. Read the full order here. All businesses allowed to operate in San Joaquin County pursuant to a State Health Order or Local Health Order including, but not limited to, real estate, landscaping, and retail outlets shall, to the fullest extent possible, implement the industry specific guidance developed by the State and available here.
NEWS UPDATE: May 7, 2020 ~ The Governor's office today released "roadmap" details for reopening business starting tomorrow, May 8th. Click here to read all the details.
NEWS UPDATE: May 4, 2020 ~ Governor Gavin Newsom today announced that based on the state's progress in meeting metrics tied to indicators, the state can begin to move into Stage 2 of modifying the stay at home order this Friday, May 8, with guidelines released Thursday, May 7th. Later this week the state will release public health guidance for certain Stage 2 sectors including some retail, manufacturing, and logistics businesses, which will outline modifications that lower the risk of transmission. Businesses and employers in those sectors will be able to reopen as soon as Friday – if they can meet the guidelines provided by the state. View the complete order here.
NEWS UPDATE: May 4, 2020 ~ Jamie Bossuat, an employment lawyer and shareholder at Kroloff, presented on employer considerations for returning employees to the workplace once businesses reopen and return to regular operations. Click here to watch the recorded webinar. Powerpoint presentation is available here.
NEWS UPDATE: April 30, 2020 ~ Visit Stockton has made available resources for businesses getting prepared for reopening. This information was provided from the National Restaurant Association and other hospitality organizations but it can be helpful to businesses of any kind. Check out this page for more information.
NEWS UPDATE: April 28, 2020 ~ Starting today, April 28th, eligible entrepreneurs and independent contractors can begin to apply for the Pandemic Unemployment Insurance (PUA). The PUA benefits are payable if an individual doesn't qualify for regular UI benefits in California or another state and also does not qualify for State Disability Insurance or Paid Family Leave benefits.This includes business owners, self-employed individuals, independent contractors. The PUA benefits can be retroactive and include the federal $600.00 that is part of the separate CARES Act Pandemic Additional Compensation program. If you or anyone you know thinks they might be eligible please the Pandemic Unemployment Insurance webpage to see if they qualify and to apply. Many at EDD feel that this program will be as big or bigger than regular UI benefits. If a qualified individual has applied for regular UI previously and been turned down, they should reapply per the guidelines. Click Here For More Information Or To Apply!
NEWS UPDATE: April 24, 2020 ~ With the President promising to sign new legislation today, additional funds will be allocated to the Small Business Administration (SBA) Economic Injury Disaster Loan (EIDL) and the Paycheck Protection Program (PPP) loan. The SBA will soon be able to accept new applications for both programs. EIDL Link Some PPP lenders are accepting new applications, but many are still only accepting applications from existing customers. The SBA has a PPP lender look up tool on their website, although many of those lenders are only accepting applications from existing customers. Link to SBA PPP Lender Look Up Tool
NEWS UPDATE: April 24, 2020 ~ SJ Public Health Department has released new guidelines for the county stay-at-home order, relaxing some restrictions. See the new order here.
NEWS UPDATE: April 23, 2020 ~ State of California Ecconomic Development Department will start accepting online applications for Pandemic Unemployment Assistance for business owners, self-employed, and independent contractors, on Tuesday, April 28, 2020. Benefits can be retroactive to weeks starting on or after February 2, 2020, depending on your last day of work due to COVID-19 and regardless of when you submitted your claim application. Click here for more information.
NEWS UPDATE: April 20, 2020 ~ The US Chamber of Commerce Foundation Save Small Business Fund grant applications go live at Noon today (Monday, April 20th). Funded by corporate and philanthropic partners, the Save Small Business Fund is a collective effort to provide $5,000 grants to as many small employers as they can. Click here for more info or to apply.
NEWS UPDATE: April 11, 2020 ~ Miracle Mile Social Media Training: Katie Siegfried from 19 Colors Marketing, our current Miracle Mile Social Media Coordinator, is going to highlight some of the ways you can improve your social media presence and leverage the district social media pages to promote your individual business. Join us on Zoom, April 16th!
NEWS UPDATE: April 6, 2020 ~ Governor Newsom announced new help for small businesses and workers displaced by COVID-19. The state is allocating $50 million to the California Infrastructure and Economic Development Bank (IBank) for loan guarantees to small businesses to help eliminate barriers to capital for individuals who do not qualify for federal funds, including low wealth and undocumented immigrant communities. The state is also allowing small businesses to defer payment of sales and use taxes of up to $50,000, for up to 12 months. Read more here.
NEWS UPDATE: April 1, 2020 ~ The US Small Business Administration department has streamlined their loan process, making a $10,000 immediate advance available to applicants while their disaster loan is in process. See the link below with all the new information. The local Small Business Development Center at Delta College is available to assist in applying to this loan at no charge, you can contact them at (209) 954-5089 or sbdc@deltacollege.edu.
NEWS UPDATE: March 30, 2020 ~ The Stockton City Council is holding a virtual town hall meeting tomorrow morning, March 31st at 11:00am about the city's response to the COVID-19 virus. Press release with more info is available here.
NEWS UPDATE: March 24, 2020 ~ The Stockton City Council held its first virtual online meeting and have provided the press release below. It addresses many items including a plan to allocate the $1,235,000 Emergency Coronavirus Response Fund that was approved at the March 17, 2020, Council Meeting. The City Manager also announced that he has extended the payment due date for City of Stockton Business Licenses to June 15, 2020.
NEWS UPDATE: March 20, 2020 ~ Stay At Home Order Issued by the San Joaquin County Public Health Officer and Director of Emergency Services. The stay at home order became effective at 11:59 pm on Saturday, March 21, 2020. See information below for more details.
NEWS UPDATE: March 19, 2020 ~ Executive order from Governor Gavin Newsome. The California State Public Health Officer and Director of the California Department of Public Health is ordering all individuals living in the State of California to stay home or at their place of residence, except as needed to maintain continuity of operation of the federal critical infrastructure sectors, critical government services, schools, childcare, and construction, including housing construction. See this website for latest news and updates: https://covid19.ca.gov/

Includes information about 60 day extension of filing/paying sales tax, stay at home order and additional resources available to individuals & businesses.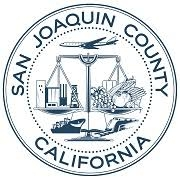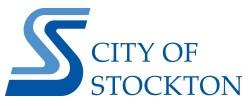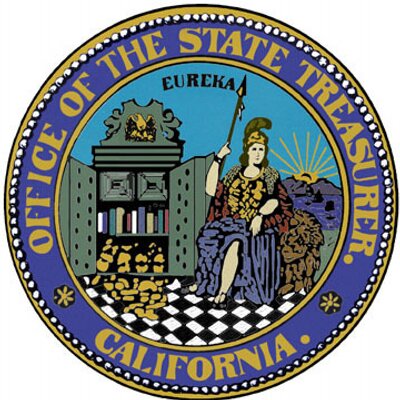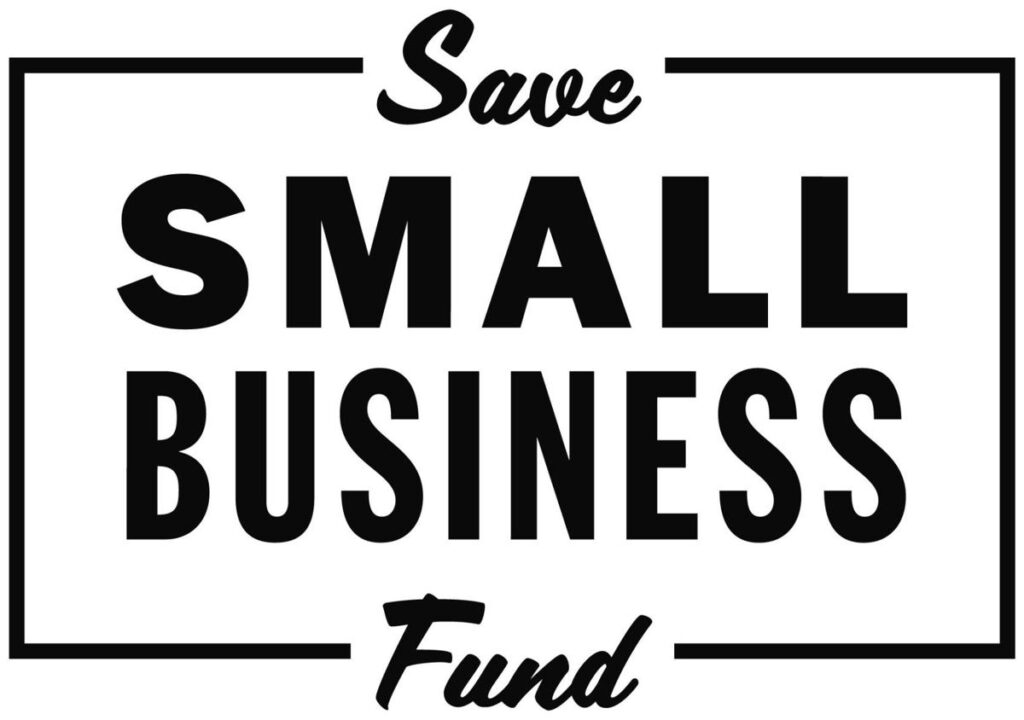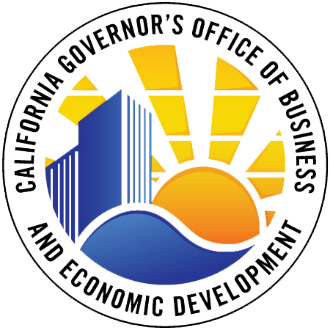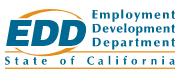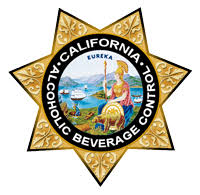 If you have an ABC License please see above for the Notice of Regulatory Relief information & FAQs from the Alcoholic Beverage Control.
---
Restaurant List, Online Classes & Gift Card Sales
Comprehensive list of all Miracle Mile restaurants that are currently open for take out/delivery orders and restaurants that are closed for the time being due to the COVID-19 virus.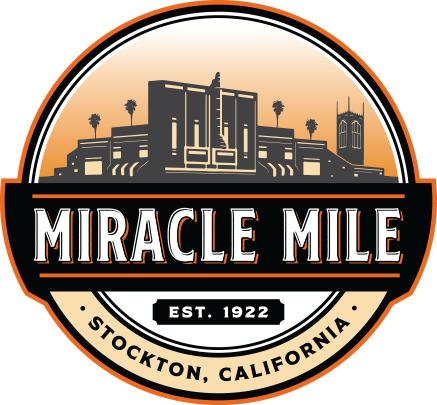 Comprehensive list of all Miracle Mile restaurants that are currently open for take out/delivery orders and restaurants that are closed for the time being due to the COVID-19 virus.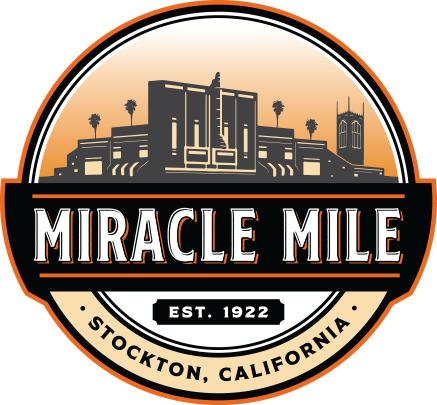 Missing your yoga or karate class? Several Miracle Mile merchants are offering online classes during this "Stay at Home" order.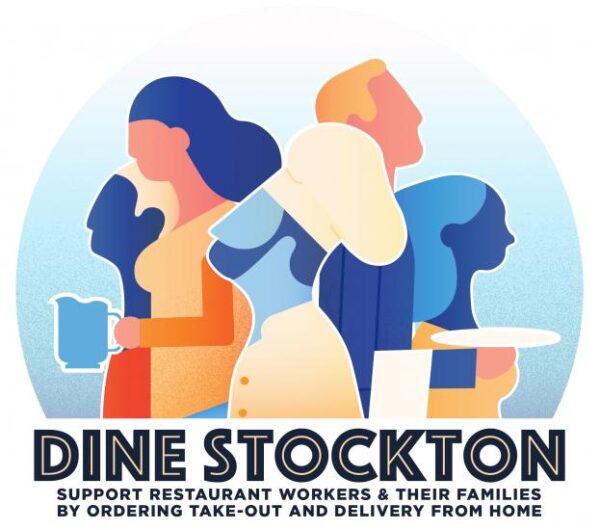 Local website listing all restaurants that are open and offering takeout and/or delivery services. If your restaurant isn't listed please contact me and I'll get your information submitted for addition.

Please fill out your information in the form linked above to be included in coordinated city-wide initiatives promoting retail & service oriented businesses.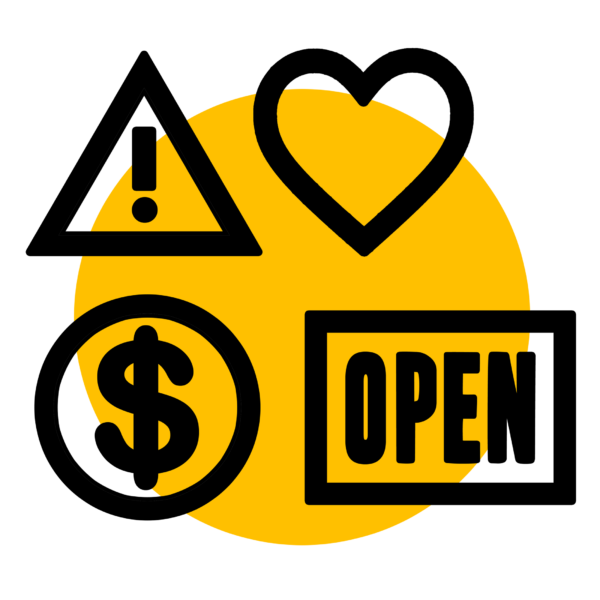 National website offering online purchase of gift cards during this crisis. If you don't currently sell gift cards on your business website then it provides opportunities to set that up. If you would like to be added to this site please contact me and I can assist.
---
Helpful Links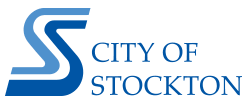 City of Stockton run website with various resources for individuals and businesses within the city.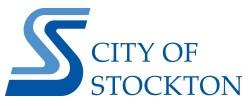 The City has gathered a list of assistance programs and other resources from local, state, and federal agencies: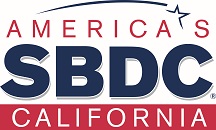 The Small Business Development Center can help small business owners submit their loan application and/or help develop plans to survive. Call (209-954-5089) or email for assistance (sbdc@deltacollege.edu).

California State Assembly links to assist small businesses, entrepreneurs, workers, and economic and workforce development professionals in responding to COVID-19 challenges.