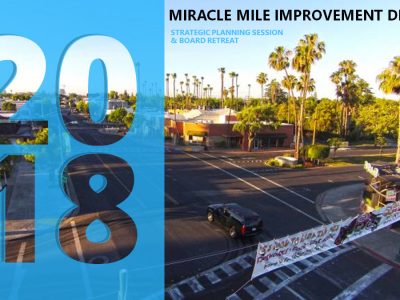 Download Presentation Materials & Full Report Here Includes The Following: 2018 Executive Director Focus MMID Board Roles, Responsibilities & Standards Of Conduct...
Learn More
Miracle Mile Improvement District Selects New Executive Director Click Here For Full Central Valley Business Journal Article
Join us for a walking wine tasting tour through the charming Stockton Miracle Mile. Thursday  |  March 22  |  5PM-8PM Tasting stations...
Learn More